Your Swiss specialist for animal feed
We are the leading provider of high-quality dog and cat food with over 30 years of experience in animal nutrition.
Our main goal is to combine the best quality with exceptional service. You benefit from a proven full range of products for dogs and cats, which are made from high-quality, locally sourced ingredients and specially tailored to the needs of your pets.
Furthermore, we offer you the opportunity to create exclusive products and launch your own brand in the market. Our full-service package also includes support from product development to the marketing of your products.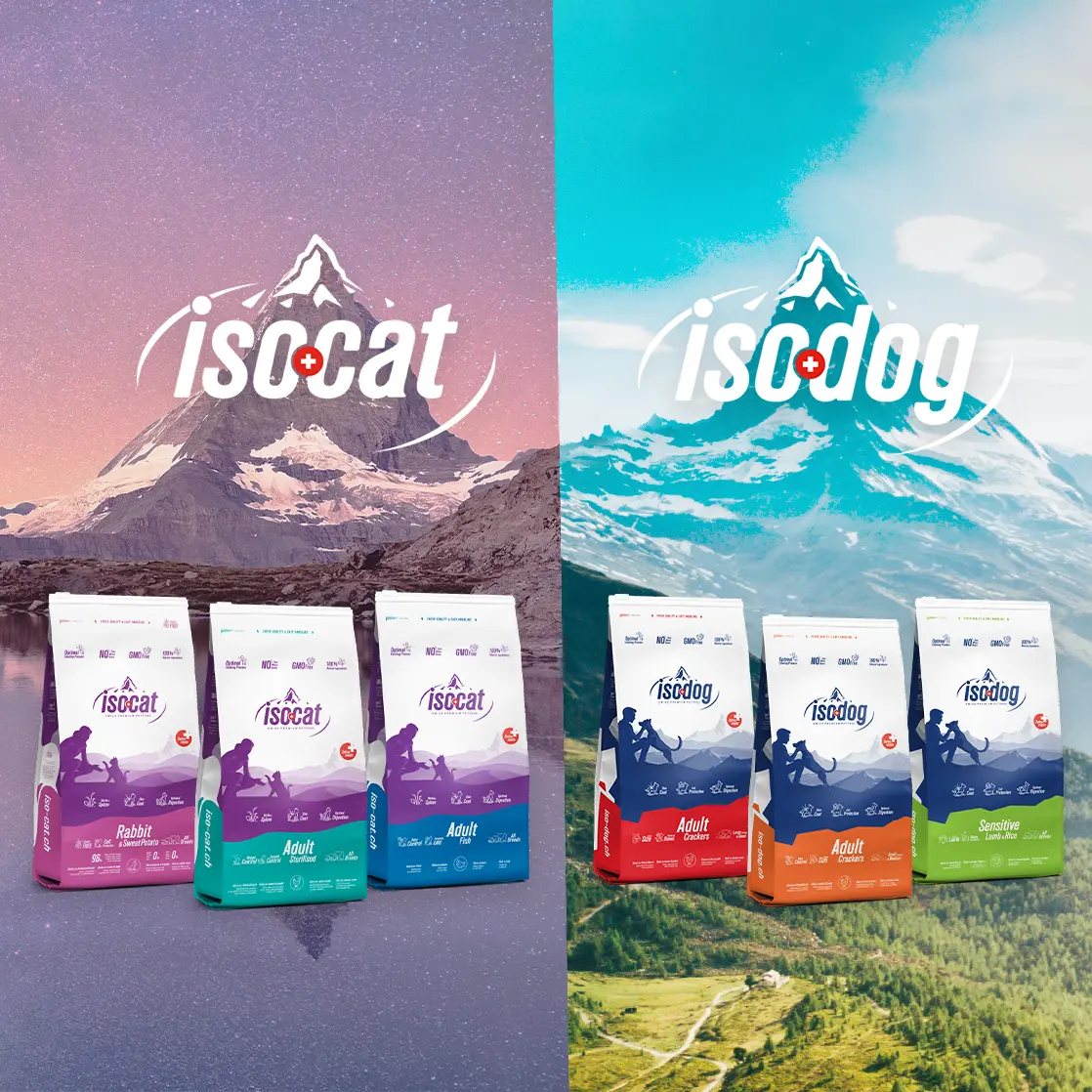 Discover the Super Premium brands Iso-dog and Iso-cat. Our dry dog and cat food, manufactured in Switzerland, represent the highest quality and finest ingredients.
We exclusively use natural ingredients, without soy, wheat or gluten and strictly avoid genetically modified raw materials. Iso-dog and Iso-cat are internationally recognised brands that have already convinced numerous customers worldwide and we are contstantly growing.
We support you in creating your own private label for dry dog and cat food.
Our full-service concept includes not only manufacturing but also consulting throughout the entire product development process, right up to  the final sale. The dry food is produced in our facility in Switzerland and formulated by our veterinarians from over 150 high-quality ingredients. Our experienced team is at your side at every step of the process. We look forward to shaping the future together with you.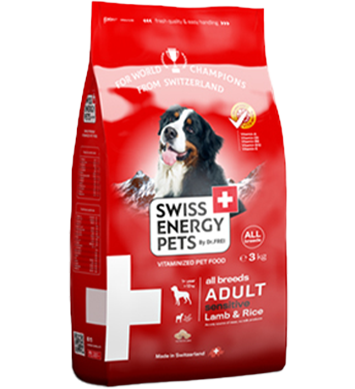 Swiss Made
Our food is manufactured in Switzerland, representing the highest quality. With our location in the heart of Europe, we ensure fast delivery to all parts of the world. We take pride in using only the finest ingredients, guaranteeing a healthy and balanced diet for animals.


100 % natural engredients
Our premium food is made from 100% natural ingredients. Depending on the flavour, we combine rice, potatoes, or sweet potatoes with high-quality meat varieties. To ensure a balanced nutrient composition, we add carefully selected vegetables, oils and other ingredients.


Gluten-free
More and more animals are reacting sensitively to certain types of feed, which can manifest as skin or gastrointestinal issues. That's why our formulas are free from soy, wheat and other gluten-containing grains that often trigger allergic reactions.


No GMO
To protect nature and animal welfare, we strictly avoid genetically modified ingredients. Our commitment to sustainability and ethical animal husbandry is of utmost importance to us. This way, we can ensure that our feed is not only of high quality but also healthy, animal-friendly and in line with the needs of our animal companions and the environment.




These Projects might interest you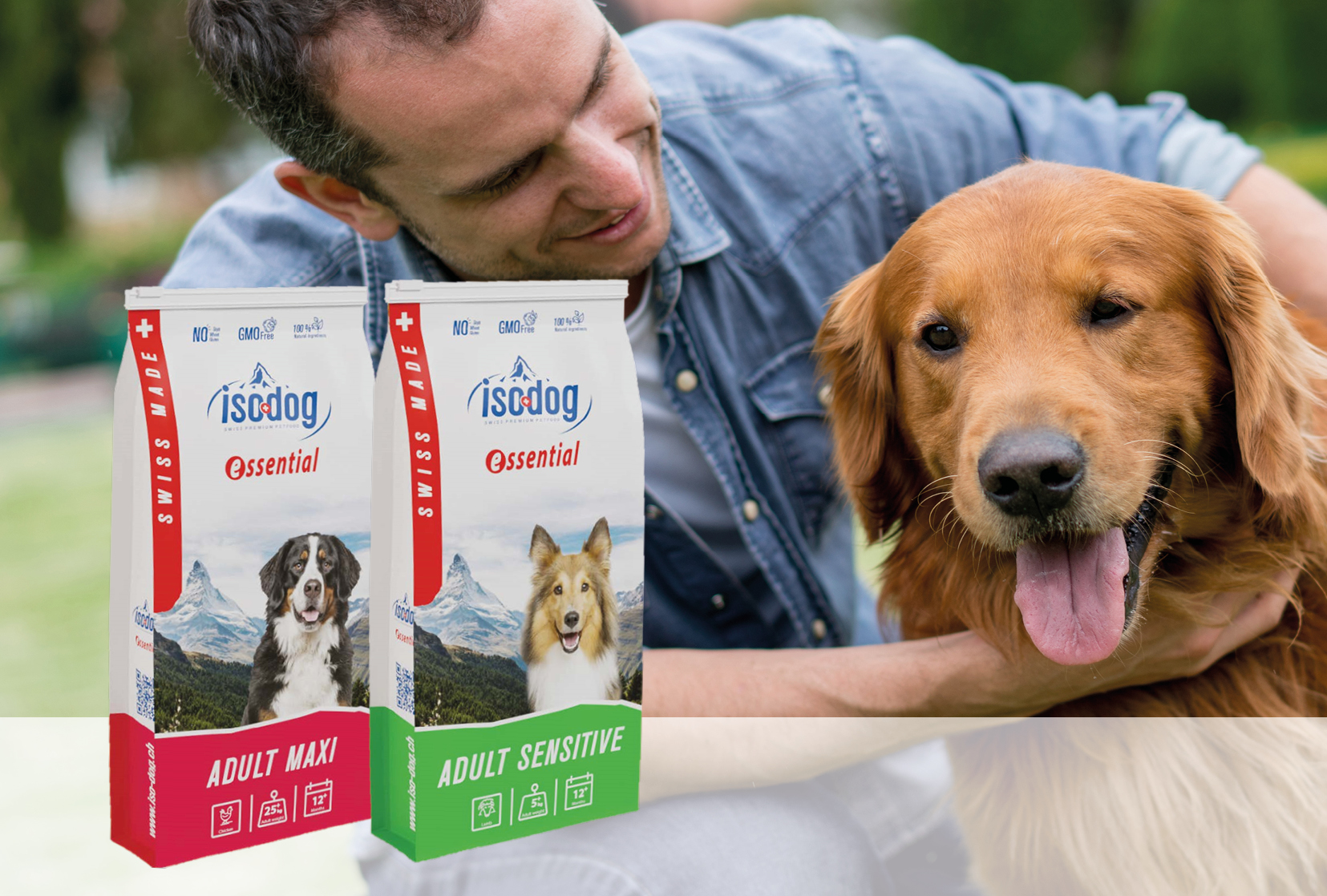 Iso-dog Essential Line
Our new Iso-dog Essential line stands even more for Swissness and offers unbeatable value for money. With a wide range of products for every stage of life, your pet will be optimally cared and stay healthy.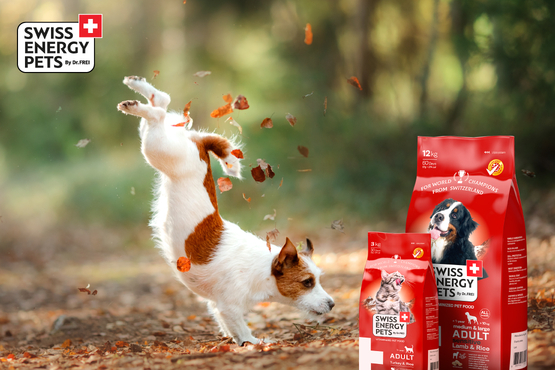 Vitaminized Petfood - Swiss Energy Pets
We were privileged to launch a new line of dog and cat food for Global Swiss Group AG. This line is characterised by a remarkably high vitamin content and is presented in a distinctive design that embodies the Swiss identity.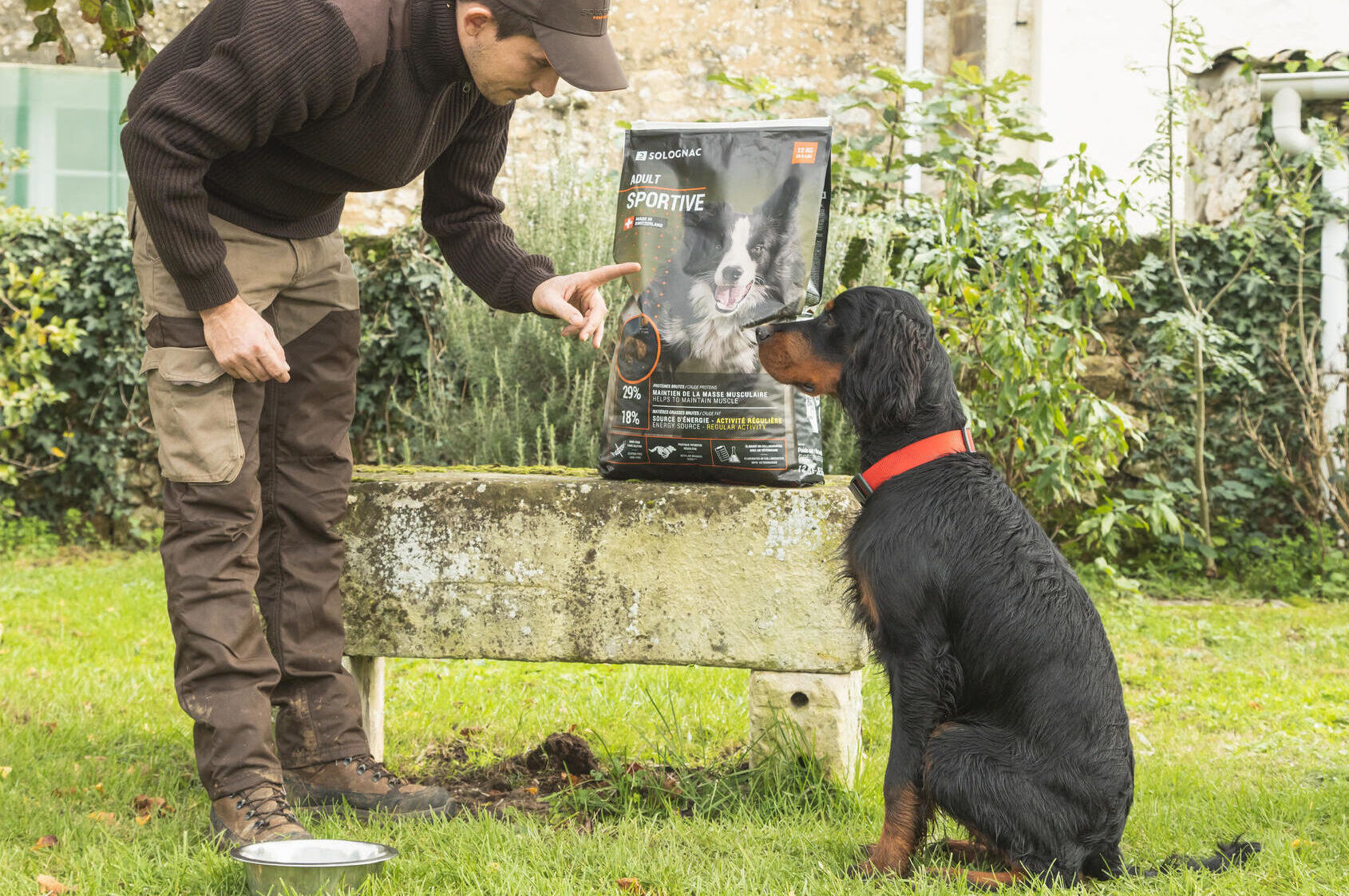 Soloniac Line - Decathlon
We had the pleasure of developing and manufacturing the new Solognac line for Decathlon, a globally recognised sports retailer. These high-quality feeds are specially designed for active dogs with a high level of athleticism.